Watch Evergreen Comedy Movie Dhamaal Online For Free
By First Look Kolkata of January 21, 2019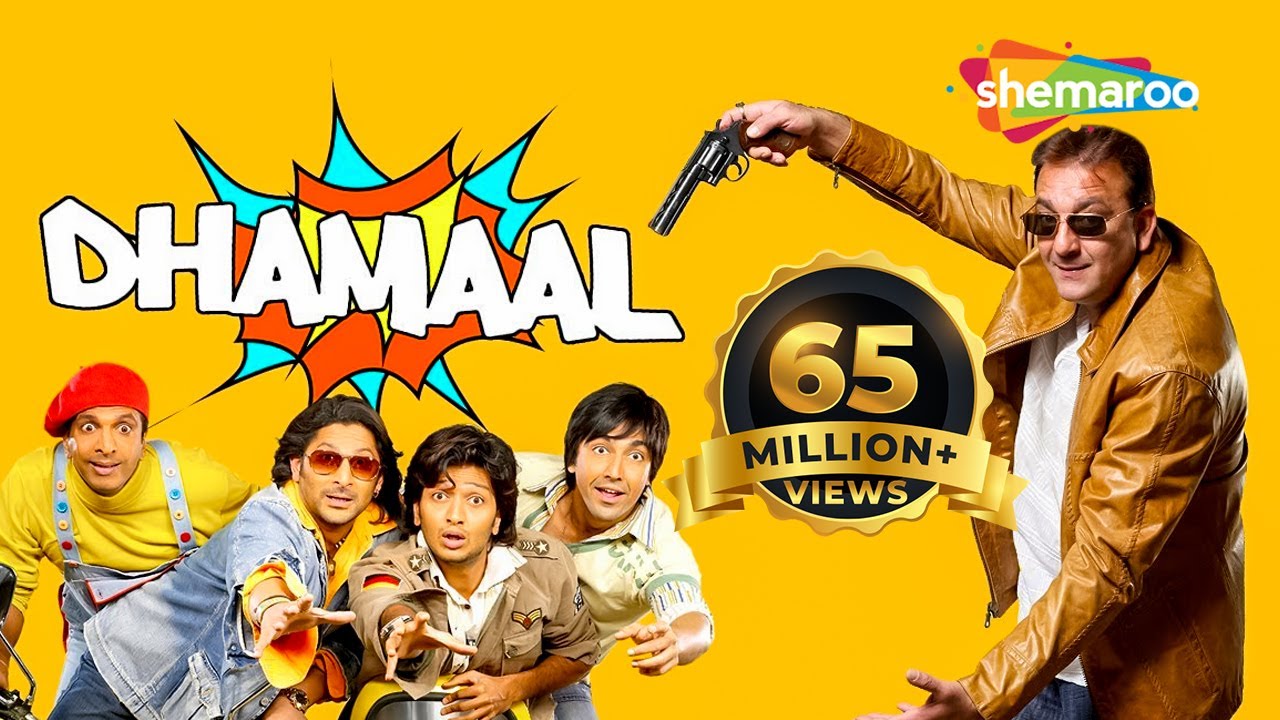 Feels bore sitting at home this weekend? Want to watch some masala movies?
Don't worry! We're here for you. First Look Kolkata is launching a new section for online movies in Kolkata. We will being you the best of Indian cinema; it can be from south (yenna raskella) to north.
Today's Movie Is Dhamaal
Dhamaal is a 2007 Bollywood comedy movie directed by Indra Kumar and produced by Ashok Thakeria.
The film stars Sanjay Dutt, Ritesh Deshmukh, Arshad Warsi, Aashish Chaudhary and Javed Jaffrey in the lead roles.
Watch and enjoy the movie…